Membership Application Forms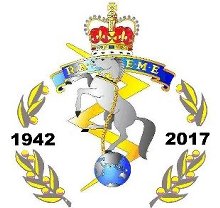 Application forms are available here and should be downloaded, completed and sent to the Membership Officer at the address shown below via the membership images..Alternatively, please email the membership officer if you need a form emailed through.
If you are paying via direct debit, for "new"membership, please state full name, and type NEW in the membership number section.
For Further information & Membership Application Forms Please Contact
Membership Officer Alan Rogers. (E) This email address is being protected from spambots. You need JavaScript enabled to view it.
Current Annual Fee; Service Members $20-00 P/year
Membership Officer,
RAEME Association of Victoria (Inc)


Download Membership Application Form: (select format)
Please select from either the word document or PDF file from the below RS Files.
Once completed, please send back to Alan Rogers via the email above.



Notes on Application for Chapter Membership: (select format)
Word DOC
Adobe PDF